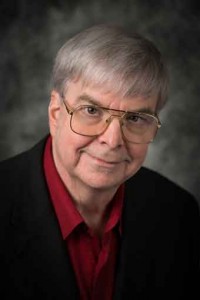 Rory Graham is a video producer with 31 years experience and owner of Allied Video Services and Videomasters Inc. He is the creator and producer of Hampton Roads Business Live an online interview show that highlights successful businesses in Hampton roads. Rory is the author of "Making the Digital Marketplace Work for You" as well as many articles on marketing, advertising, search engine optimization, reputation marketing and video production. Rory is a business speaker on the topics of reputation marketing, search engine optimization, the power of using video in your business, YouTube and Internet marketing. His passion is to find creative solutions to help his clients succeed in attracting, converting and communicating with their prospects.
Rory is very involved in community causes including the American Red Cross and the American Parkinson Disease association. Rory is also very passionate about promoting small business and does so with Hampton Roads Business Live as well as speaking engagements.
Rory and his team work with small to medium size companies who want to communicate their message more effectively to their prospects and customers. We do this through a variety of tools such as creative video productions, innovative websites and effective SEO (Search Engine Optimization) techniques to increase their Internet exposure.